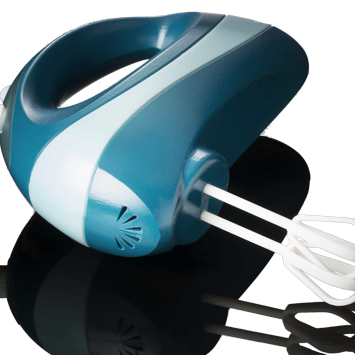 Rapid prototyping

services
We give shape to your ideas with the best technologies
Our rapid prototyping services help companies launch their products on the market faster; they turn an idea into a physical prototype, a functional and aesthetically complete sample that make it possible to touch and actual object prior to the start of the production process. We are the ideal partners, thanks to out multi-year experience in the rapid prototyping.
3D printing

Rapid Prototyping
3D printing is the quickest way to test a design, to check the aesthetic and functional features before starting the production process; the best service to give shape to your ideas.
Rapid prototyping with

CNC techniques
Incredibly realistic, functional prototypes, with all the features of the finished product, useful to test one's ideas first hand before starting production, are created in our specialised workshop by CNC machining.
Surface treatments

and finishes
Aesthetic surface treatments and finishes mainly address the requests for something to use in the course of business presentations and for marketing purposes, or for aesthetic checks and trade fair exhibitions. We offer painting, metallising, metal plating and chrome plating services.