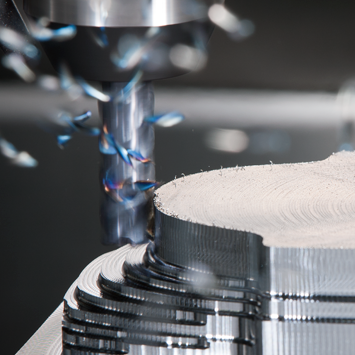 Rapid prototyping with

CNC techniques
Turning and milling, plastic and metal
Incredibly realistic, functional prototypes, with all the features of the finished product, useful to test one's ideas first hand before starting production, are created in our specialised workshop by CNC machining, with the help of CAM software, providing top quality for your testers.
CNC machining of real prototypes
Rapid prototyping by CNC machining is a subtractive production process that offers the best results for a realistic tester and for the production of small batches; pieces are manufactured with high speed milling and turning techniques and can be made of different plastic and metal materials.
Thanks to CNC machining centres we can manufacture prototypes and products made of plastics, polyurethane resins and metals, very efficiently and in a short time.
Available materials for CMC machining:
Polyurethane resins (with different densities and characteristics)
Nylon
Polyoxymethylene
Polycarbonate / Clear resins
Aluminium
Cast iron / Steel
The mission of Tecnologia & Design
Our mission is to support the most innovative manufacturing companies in the various phases of product development, from the concept to the aesthetic and functional prototype and through the design and engineering phases of new products. We are a design department at the service of our customers, with highly skilled technicians expert in digital manufacturing and also thanks to sophisticated 3D CAD software tools and rapid prototyping machines, we provide CNC machining and 3D printing services. We make suggestions on methods and technology and take every step in close cooperation with the customer.
We operate in many sectors, including the technical footwear, sports equipment, household appliances, automotive, biomedical and furnishing ones.