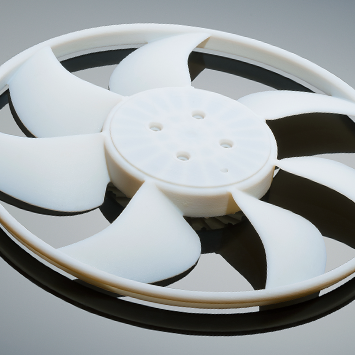 3D printing

Rapid Prototyping
The best service to give shape to your ideas
Incredibly realistic, functional prototypes, with all the features of the finished product, useful to test one's ideas first hand before starting production, are created with 3D printers and with the most innovative technologies, in our specialised laboratory, for high quality testers.
3D printing of aesthetic and functional prototypes
From 3D CAD design to a physical model by means of the most innovative 3D printing technologies, using plastic, rubber and metal materials.
3D printing is the fastest way to test a design, to check the aesthetic and functional features before starting the production process. Prototype 3D printing directly from CAD file makes it possible to make quick and frequent test-based reviews in compliance with real world feedback, and is a fundamental passage to eliminate design mistakes, becoming a powerful sharing tool inside the development team.
The mission of Tecnologia & Design
Our mission is to support the most innovative manufacturing companies in the various phases of product development, from the concept to the aesthetic and functional prototype and through the design and engineering phases of new products. We are a design department at the service of our customers, with highly skilled technicians expert  indigital manufacturing ; thanks to sophisticated 3D CAD software tools and our equipment used for rapid prototyping we create prototypes for your testers by means of 3D printing; we make suggestions on methods and technology and take every step in close cooperation with the customer.
We operate in many sectors, including the technical footwear, sports equipment, household appliances, automotive, biomedical and furnishing ones.